The Hospitality and Entrepreneurship Training Center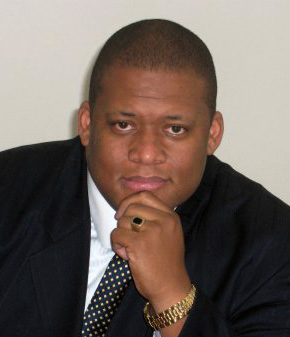 Dr. Brian J. Hill, Ed. D.
CEO
Dr Brian J. Hill is the Chief Executive Officer of Hill Foodservice Consulting.
Originally from Buffalo, New York, Dr. Hill is considered one of the foremost voices in the field of urban hospitality education, and is unique in having more than 25 years of practical industry experience as well as a terminal degree with college and university teaching credentials.
Due to the social and economic challenges that scholars face today, Dr. Hill has combined decades of Hospitality industry education and experience to offer an innovative method of teaching that utilizes the oral traditions and old school ways of knowing to educate and encourage scholars by meeting them where they are, and moving forward in a collective manner toward success. Scholars have come to HFC from far and wide with educational levels ranging from six grade through Ph.D. The desire to succeed binds them together. "Its not just about a job, its about management and ownership."
Among Dr. Hill's contributions was the Hospitality Bridge Program from 2007 through 2010 at Harold Washington College, one of the city colleges of Chicago where he guided Chicago residents to over 2500 professional industry certifications and over 400 multiple certification graduates whom went on to gainful employment during the city's push for the 2016 olympic games. Dr. Hill has certified over 12,000 individuals in the city of Chicago and surrounding suburbs including over 2000 Professional licenses for Chicago Public School Culinary Students. Dr. Hill uses life experiences to demonstrate his teaching methodology in a manner that is effective, well
received and understood by program participants of all ages and learning styles.
A 25-year industry expert, Dr. Hill holds a Doctorate in Education, Masters in Hospitality and Tourism Management, a Bachelor in Food Service Systems Management and an Associate in Occupational Science Food Service/Culinary. Dr. Hill is an expert in Hospitality Education and is a powerful motivational speaker, additionally, many people do not know that Dr. Hill is also a trained chef.
He doesn't just teach classes, he conducts business meetings! Dr. Hill is famous for the Trade Marks: "Allergic to Broke" and "Turning book bags into briefcases".